Operating from their global headquarters in Chicago, known as "MHQ", McDonald's is one of the best-known brands in the world.
As a long-established partner of McDonald's Restaurants in both the United Kingdom and Republic of Ireland, we have already completed over 500 stores as part of McDonald's international reimaging programme to improve their brand image amid increasing competition in this very dynamic retail sector.
---
---

Service
Design, Manufacture and Install

Client
McDonald's Restaurants and franchisee

Location
United Kingdom and Republic of Ireland
---
---
Our solution
Working directly for McDonald's, Argonaut are part of a key nationwide supply chain appointed to both direct and franchised restaurants. Acting as both a Sub-Contractor and Principal Contractor, Argonaut have been providing specialised 'Folded Roof' structures, including all backing structures and decorative rain-screen cladding. We have also provided a number of services to new build restaurants such as corral cladding, stone effect PPC Aluminium cladding, ACM Canopies, 8mm Trespa Meteon cladding strips, projecting façade features, booth cladding and roof services.
Expert project management has been crucial to our success as a long-term partner to McDonalds'. Designing, fabricating and installing Folded Roof structures for the restaurant's Drive Thru sites involves meticulous site surveys to ensure what we deliver to site for our teams is millimetre perfect and ready for snag-free installation. This also means minimum disruption to business to McDonald's and their franchisees.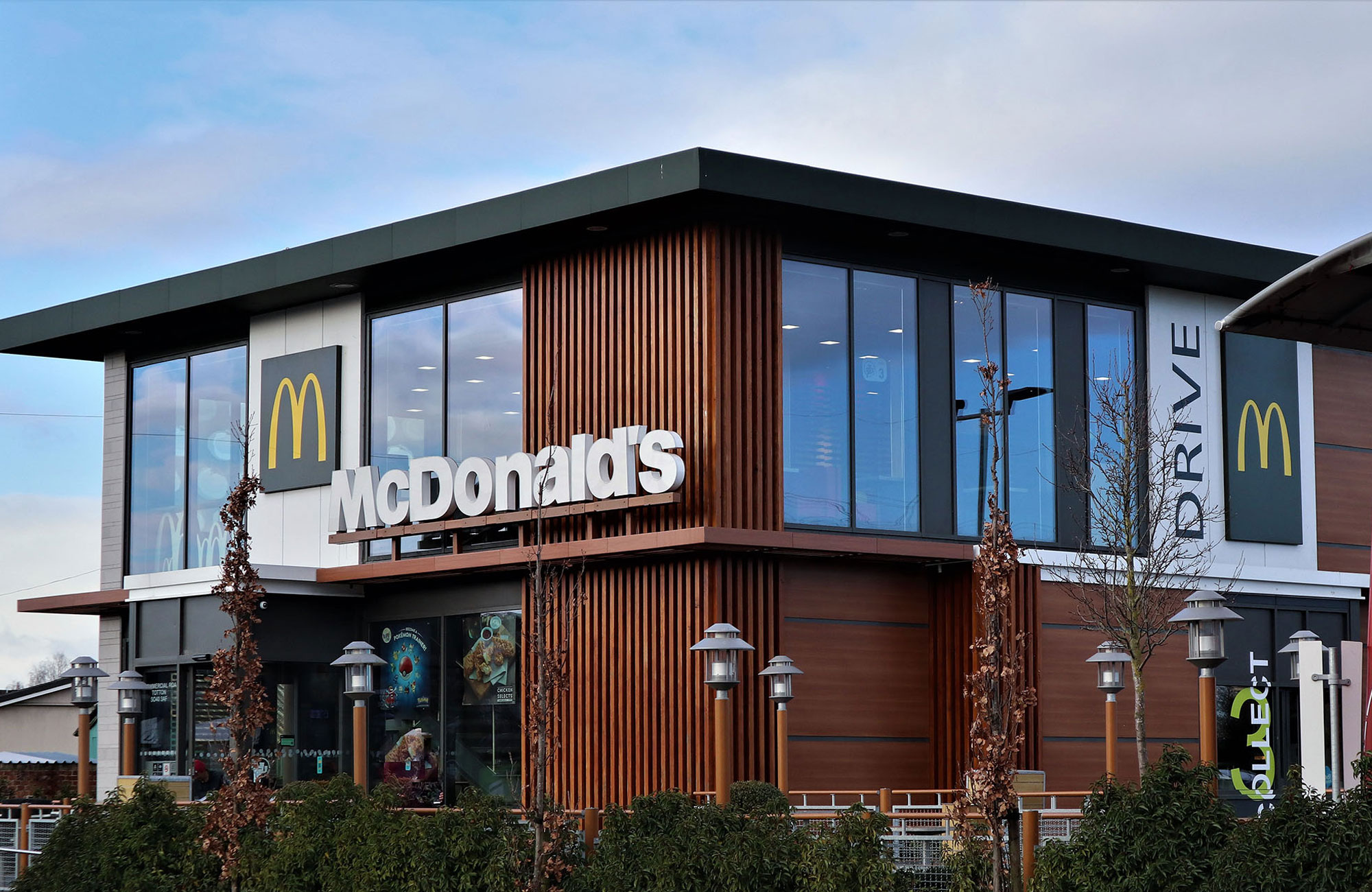 Project insight
McDonald's introduced the 'new' Mansard Roof Design in 1969 in Matteson, Illinois. Initially, many franchisees remodelled their existing Red and White buildings to reflect the new design. The Mansard's exterior underwent several changes during the intervening years.
Watch our video of a full roof reimage project where the store remains opens throughout. All designed, Surveyed, Manufactured and Installed by Argonaut.
To discuss your requirements call 02380 873455 or email [email protected].
---
---