A major mixed-use development, on one of London's most famous and culturally diverse streets. The redeveloped site will be contemporary in style, with predominantly brick facades that are lifted by colourful art from local artist, Tom Gallant. Gallant's designs show a reinterpretation of the historical connections with the textile and metalworking craftsmen and women from the area.
---
---

Service
Design, Manufacture and Install

Client
Interserve Construction Ltd

Location
90-104 Berwick Street, Soho, London, W1
---
---
Our solution
It is this 'colourful art' that we are most proud of on this project. Whilst we provided a number of cladding systems aimed at replicating alternative products, the artwork was our proudest moment. The artist had originally envisaged a back painted glass form to produce his design but after Interserve's introduction, Tom Gallant visited our factory and eventually we were able to produce a triple layered, PPC Aluminium cladding panel incorporating thirty individual colours along with stainless steel intermediate layers along the Hopkins Street Elevation. Each artwork panel is unique in design and the result is stunning. The visual effect is testament to our 'can do, collaborative approach' and pays testament to what can be achieved with early engagement.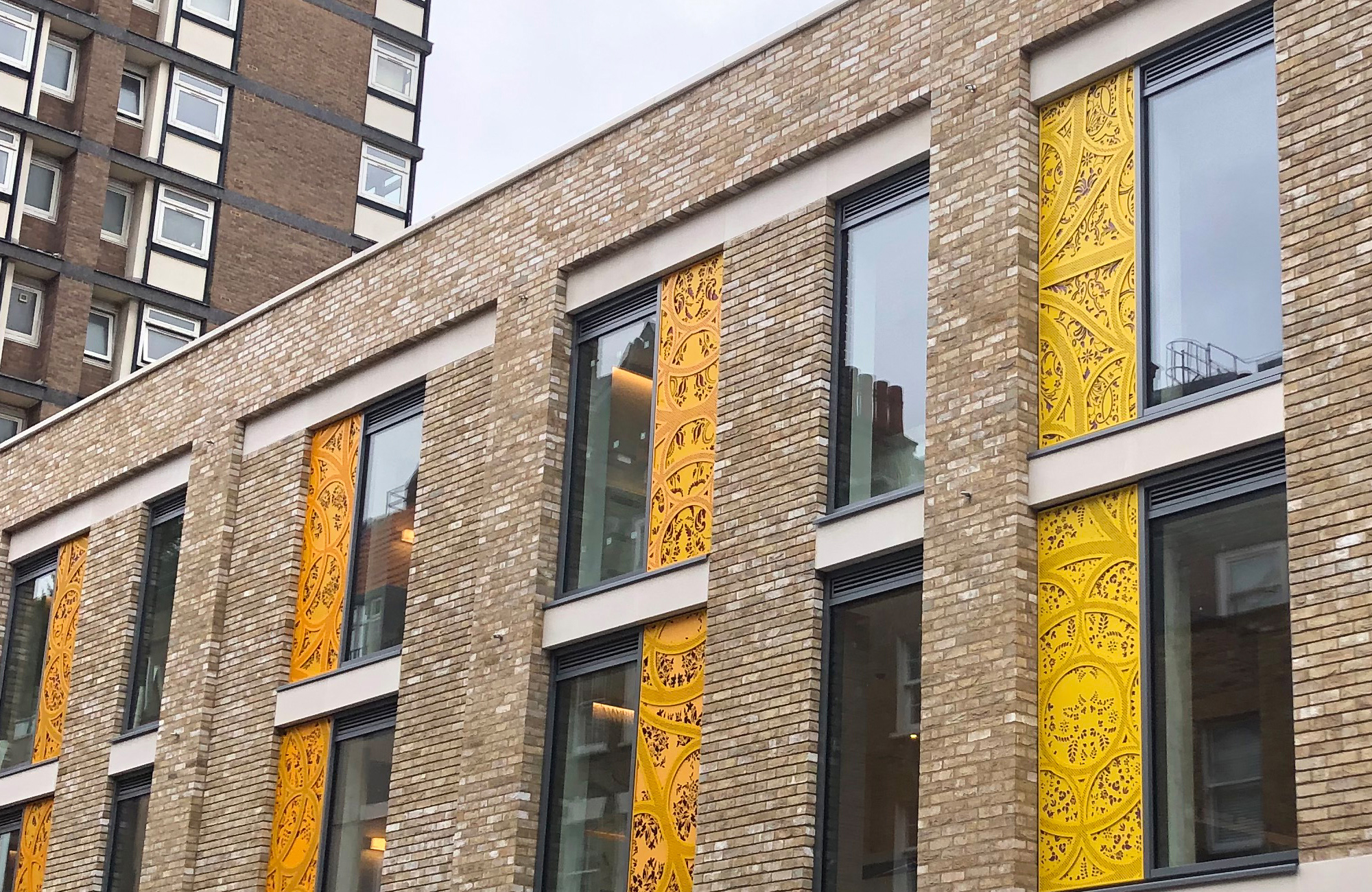 Project insight
The Public Art Commission was granted to artist Tom Gallant by Latitude Architects & client PMB Holdings. The research centred on the influx of migrants into Britain, London and Soho; in particular the Huguenots who fled religious persecution from mainland Europe: this embodies a history of migrants and refugees, and the rich creativity that stems from a constantly interacting and changing community.
The original brief for the design of the panels on the 1st to 3rd floors was for glass rain-screen cladding to be digitally printed using ceramic inks that bond with the glass during heating. After an introduction to Argonaut by PMB Holdings, Tom visited our factory and helped us create the stunningly visual, triple layered aluminium system you can see on the building today.
To discuss your requirements call 02380 873455 or email [email protected].
---
---