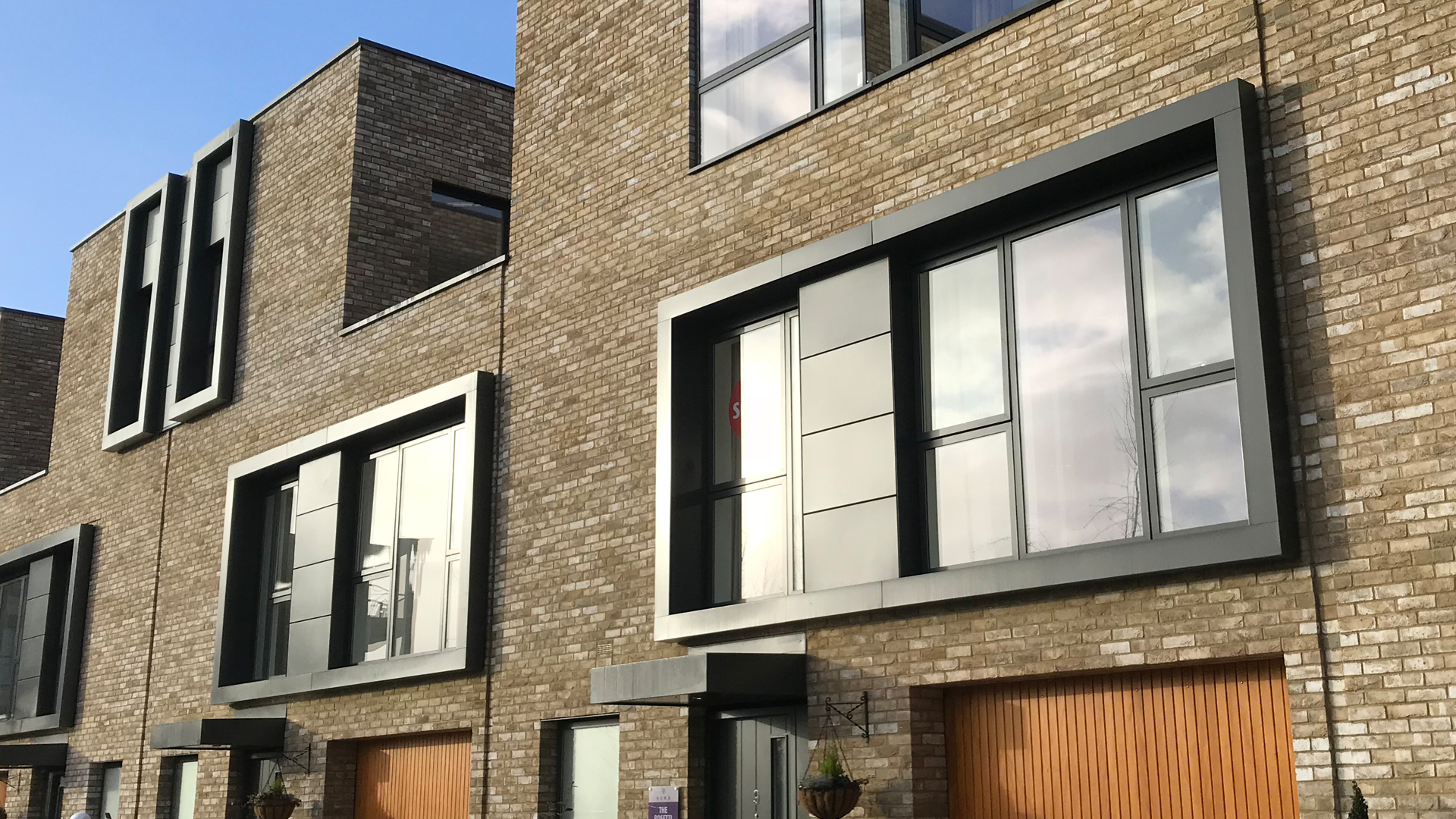 Pods
The Argonaut range of Aluminium projecting façade elements is built on our reputation for providing cost effective solutions which are manufactured and powder coated at our factory in Southampton. They help incorporate a fresh and attractive design, enhancing the appearance of any building where they are utilised.
The Argonaut System
Our range of projecting façade elements are all based around our PPC Aluminium fabrication and finishing capabilities and are all produced at our factory in Southampton.
You can rest assured that all of our projecting features, although highly decorative, will still perform to all of the performance criteria required such as structural integrity, thermal and acoustic performance to name but a few. Our range provides you with the flexibility to locate your projecting elements on a number of backgrounds and whether you want to fix directly back to brickwork or require us to provide the entire structure and finishes, we have it covered.
Please see below for some of the examples of our projecting façade features.
Protruding windows with recessed or flush glazing | Ground Floor Bay Window Surrounds | Dorma window surrounds | Single height window pods | Double height window pods | Double height window pods, c/w integral roof level dorma window surround | Entire pod structures that you can stand in as they become an extension of the internal room.
Choose Argonaut
Fast, efficient and cost effective, our products have been used on projects of all sizes throughout the UK. Our range of projecting façade elements have been created to aesthetically enhance the building facade, helping to bring your designs to life.
Function and buildability are integral to the way we work and our high-quality manufacturing facilities will ensure they are products you can trust.
Find out more
The Argonaut Project Façade Features can enhance your property. From elegant window surrounds through to entire structures you can stand in, we can help.
For more information or if you would like to discuss your particular requirements with us, please contact us today.
To discuss your requirements call 02380 873455 or email [email protected].
Pods Gallery