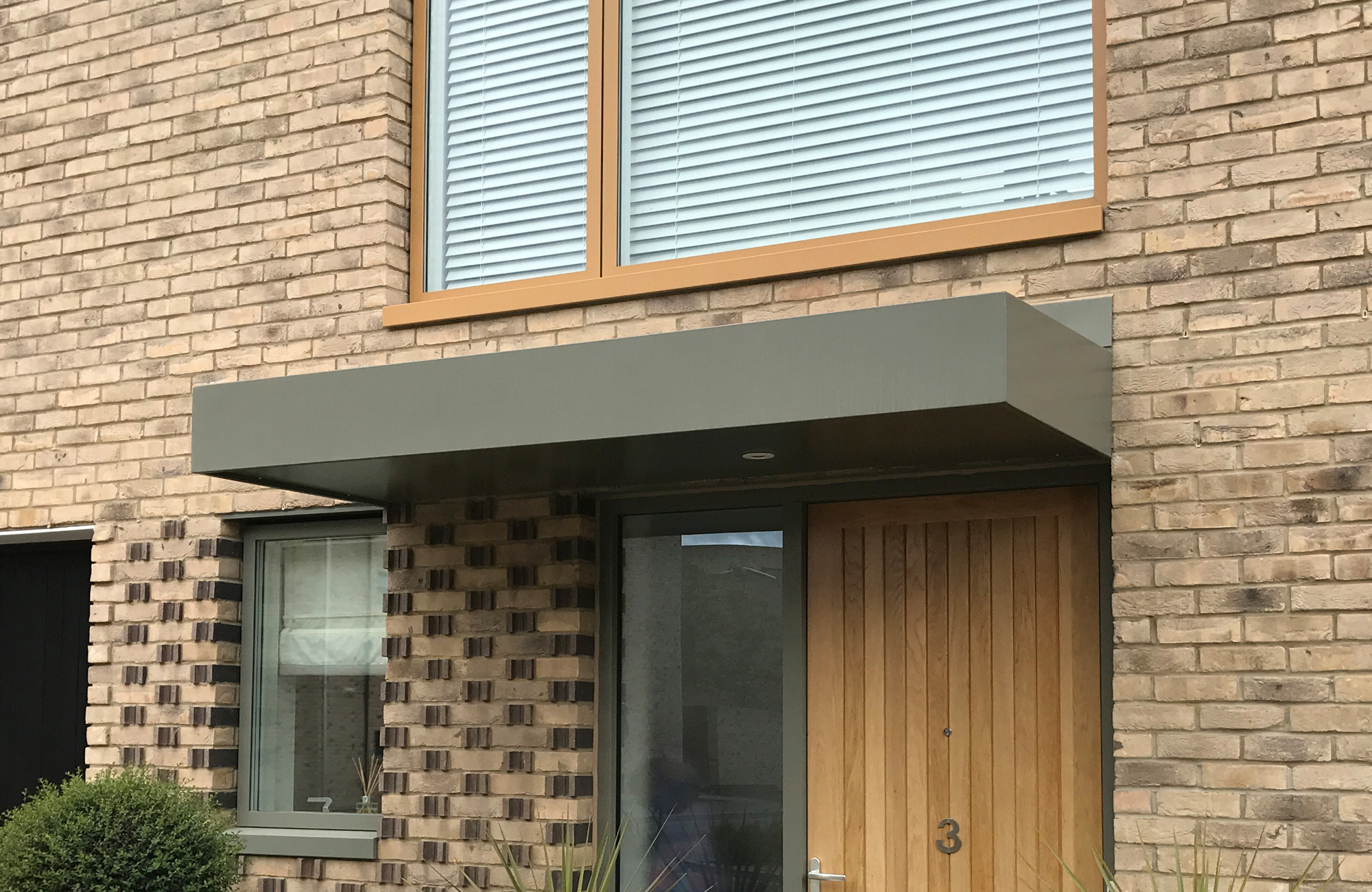 Canopies
The Argonaut range of canopies is built on our reputation for providing cost effective solutions which are manufactured and powder coated at our factory in Southampton.
Whether your property is brand new or in need of an update, a well-designed canopy will help create the right impression when visitors come to your home. There is of course a functional element to the canopy as well, providing protection from the elements. Not only does a high-quality door canopy look great on your home, it can also add value.
Door canopies can be installed above almost any exterior door and whether it's a single unit, double unit or from our slimline range, we have you covered.
The Argonaut System
Manufactured using the highest quality materials, including architectural and structural grade aluminium, which is strong and lightweight, our door canopies are all fabricated and welded in house allowing for quick and easy installation on site.
We can incorporate any requirements for apertures to accommodate services such as lighting and cameras during our manufacturing process, ensuring the highest quality finish is achieved.
All of our canopies come with a polyester powder coating finish as standard. Safe, clean, economical and eco-friendly, it is regarded as one of the most durable and high-quality finishes available. Offering excellent performance and an almost unlimited colour choice, polyester powder coating guarantees a long-life span and protects against corrosion and fading as well as providing gloss and colour retention for many years to come.
Choose Argonaut
Fast, efficient and cost effective, our products have been used on projects of all sizes throughout the UK. Our range of canopies have been created to aesthetically enhance your home.
Function and buildability are integral to the way we work and our high-quality manufacturing facilities will ensure they are products you can trust.
Find out more
A well-designed door canopy will instantly transform the outside of properties while providing much-needed shelter from the elements.
For more information or if you would like to discuss your particular requirements with us, please contact us today.
To discuss your requirements call 02380 873455 or email [email protected].
Canopies Gallery