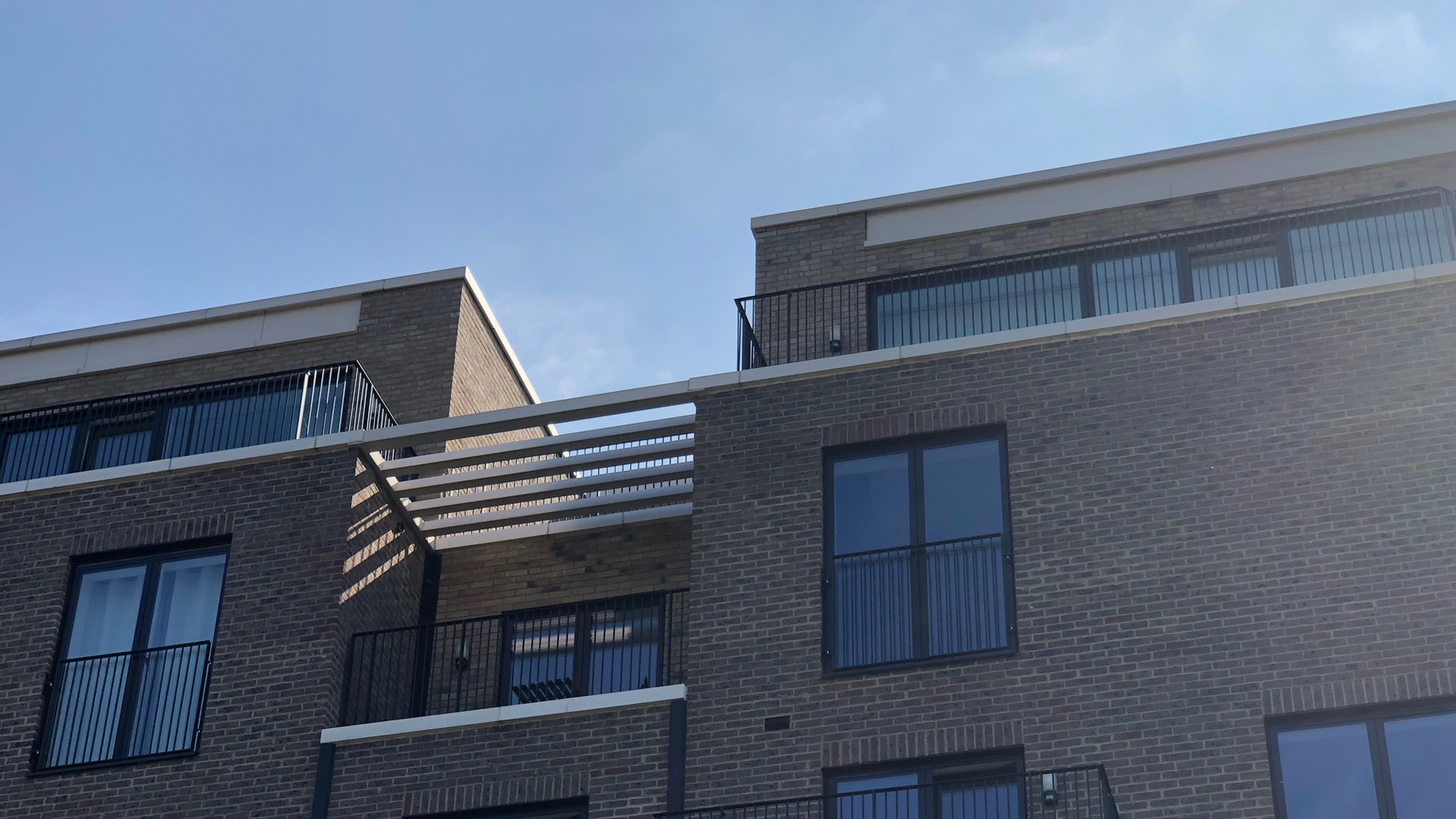 Copings
Coping (from cope, Latin capa) consists of the capping or covering generally at the top of masonry parapets or freestanding walls and is used as protection from the weather.
Because of their position, copings are fully exposed to weather, temperature extremes and direct sunlight and as a result must be considered a primary weather defence element, helping to protect the building. The top surface of a wall is one of the most vulnerable areas for water damage.
To assist with water run-off, the tops of our copings will typically feature either a single or double slope along with a 50mm projection to deflect water as far as possible from the wall surfaces below.
The Argonaut System
Watertight, structurally secure, decorative and of course highly functional, the Argonaut Coping system is available in a variety of different materials and finishes and can be supplied to compliment the cladding finish or if you're feeling a little more adventurous, choose a finish that adds contrast to the existing building aesthetics.
Argonaut's Coping system is just that, an entire system. The primary item is of course the coping itself, made with precision at our factory in a variety of materials and finishes. The system is further complemented by a host of ancillary items, including corner sections, T-Sections, Steel Coping Brackets and stop ends. We also supply EPDM Waterproof membrane and timber grounds cut in the factory to suit each application.
Choose Argonaut
Our system is quick and easy to install with the added advantage of being able to be installed from the roof, bringing programme benefits and reduced access costs. With over thirty years' experience behind us, the Argonaut Coping system is tried and tested and can be considered a truly robust solution.
In order to protect the aesthetics of the system, Argonaut's Coping system is based around a hidden fixing concept that provides the security of a mechanical fixing on the non-visible face, whilst ensuring structural integrity and exceptional weatherproofing capability.
Our system aims to manufacture as much as possible in the factory, off-site environment. Where the design requires two coping pieces to be joined together, one side will have a butt strap factory applied, allowing for easy connection to the adjoining coping section on site. We incorporate a 25mm thick, class 2 plywood as part of our robust detail and this will be cut to size at the factory to avoid this activity being conducted on site. The EPDM waterproof membrane will also be secured to the plywood in the factory with EPDM tape being loose supplied to deal with joints on site.
Find out more
Whether you want us to simply make the copings for you or design and install them on your behalf, we are here to help. If you would like further information or want to discuss your particular requirements, please get in touch.
To discuss your requirements call 02380 873455 or email [email protected].
Copings Gallery