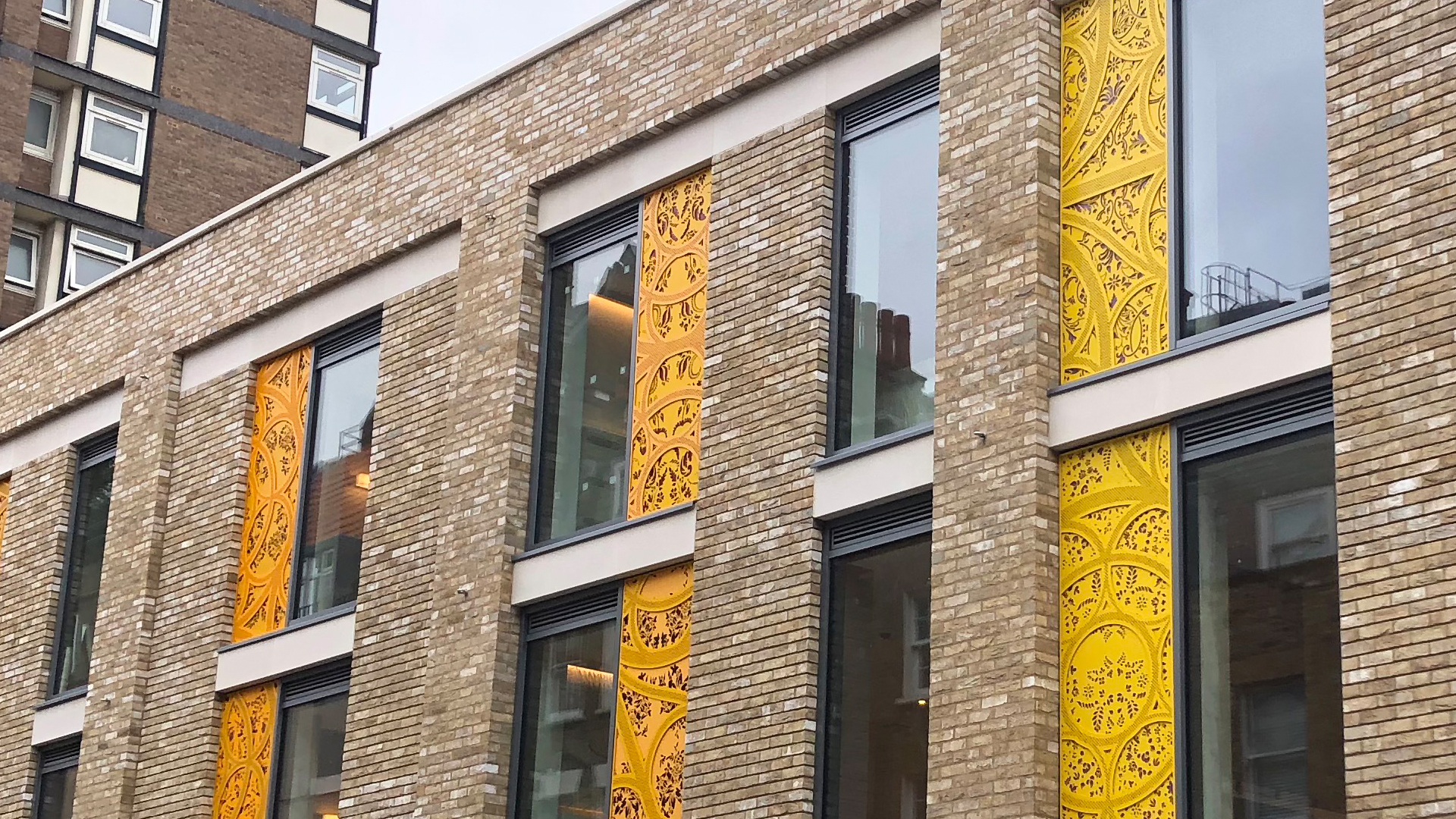 Bespoke Fabrications
Argonaut bespoke fabrications are built on our reputation for providing cost effective solutions which are manufactured and powder coated at our factory in Southampton. They help incorporate a fresh and attractive design, enhancing the appearance of any building where they are utilised.
Whether complementing our rainscreen cladding range with the addition of a perforated pattern or entirely stand-alone structures, our capabilities and manufacturing expertise can help you achieve your design, without compromise.
The Argonaut System
Perforated products have a wide range of applications, from the functional car park or plant room cladding, to highly decorative cladding panels through to the zebras, penguins and stormtroopers we use on our sample boards. All offered in a wide range of materials and patterns.
All of the Argonaut Rainscreen Cladding Systems can accommodate the use of perforations to help you realise your full design. We can also produce bespoke cladding panels that incorporate a castellated or triangular wave feature.
If you are looking for more depth, we can create castellated panels and triangular wave panels and all are available with or without perforations.
Please see below for some further examples of our bespoke fabrications.
Perforated Panels | Castellated Panels | Triangular Wave Panels | Custom Panels | Feature Panels | Balcony Hoods | Window Hoods | Brise Soleil | Louvres | Projecting Perforated Fins | Feature Spandrel Panels | Oriel Window Cladding | Artwork Panels
Choose Argonaut
Fast, efficient and cost effective, our products have been used on projects of all sizes throughout the UK. Our bespoke fabrications have been created to aesthetically enhance the building facade, helping to bring your designs to life.
Function and buildability are integral to the way we work and our high-quality manufacturing facilities will ensure they are products you can trust.
Find out more
For more information or if you would like to discuss your particular requirements with us, please contact us today.
To discuss your requirements call 02380 873455 or email [email protected].
Bespoke Fabrications Gallery