It has the second lowest council tax in London, it's the last stop on the Northern Line and once one of London's last working tram depots, The Tramyard will provide 70 one, two- and three-bedroom apartments, duplexes & penthouses.
---
---

Service
Design, Manufacture and Install


Location
Balham, London, SW17
---
---
Our solution
The building consists of 7 floors over basement of reinforced concrete and structural steel frame building with a façade that was originally specified as a combination of glazing, metal cladding, GRC cladding and brickslip panels.
Argonaut works included our Fire Tested Discreet Fix Rainscreen System in RAL 1035, Perforated Panels within the Curtain Walling and a stone effect PPC Secret Fix Aluminium System for the picture frame to match the original intent of stone cladding. This picture frame element brought with it a very complex geometry as it set the location for all the cheek walls and soffits for the recessed balconies' and with cladding surfaces coming together in four different directions, the setting out was critical.
Designing systems fixing back to three different substrates and using seven separate form of access equipment to complete the works added to the challenge on what was already a very restricted site with almost no space for material storage, requiring daily deliveries to support the project.
A strict void clearance procedure was implemented to ensure M&E trades works were complete prior to panelling out the facades. For the Extract Duct Interface, Argonaut were able to design and manufacture removable mesh grilles located within the cladding panels to allow for the periodic removal and cleaning of the vents from the external side. WE also designed and installed aluminium drip trays for the exposed balconies to deflect rainfall through the decking into the M&E trades drainage routes
Our ability to produce bespoke items cam the fore on this project with a whole host of bespoke items being required for the scheme, such as the main signage for the project, door numbers, access panels, closure bulkheads, interfaces with existing buildings and party wall flashings.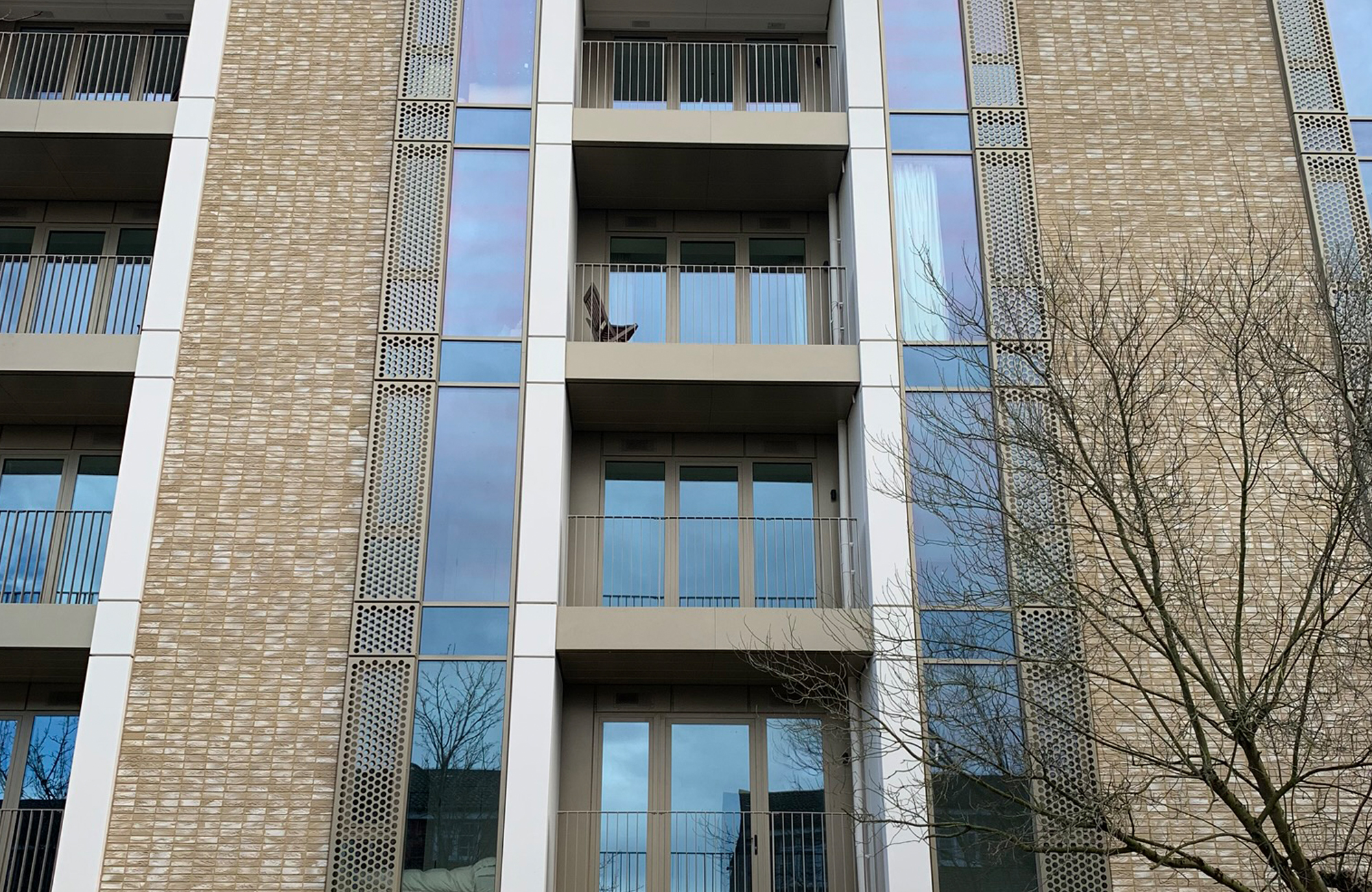 Project insight
AkzoNobel's Stone Effect PPC Collection offers enhanced aesthetic finishes that provide a great alternative to concrete, Portland stone, limestone and brickwork.
On this project, we went one step further and had a specific colour match produced by AkzoNobel in Italy and the finished product looks amazing!
To discuss your requirements call 02380 873455 or email [email protected].
---
---