A fire test is a means of determining whether products or systems meet minimum performance criteria as set out in a building code or other applicable legislation.
BS 8414 is a full-scale system test (rather than smaller scale samples) carried out in a specialist laboratory. The test incorporates the entire system construction, often described as through wall, and incorporates joints and corner details, fixings, insulation, fire breaks, cavities and other elements of the system construction.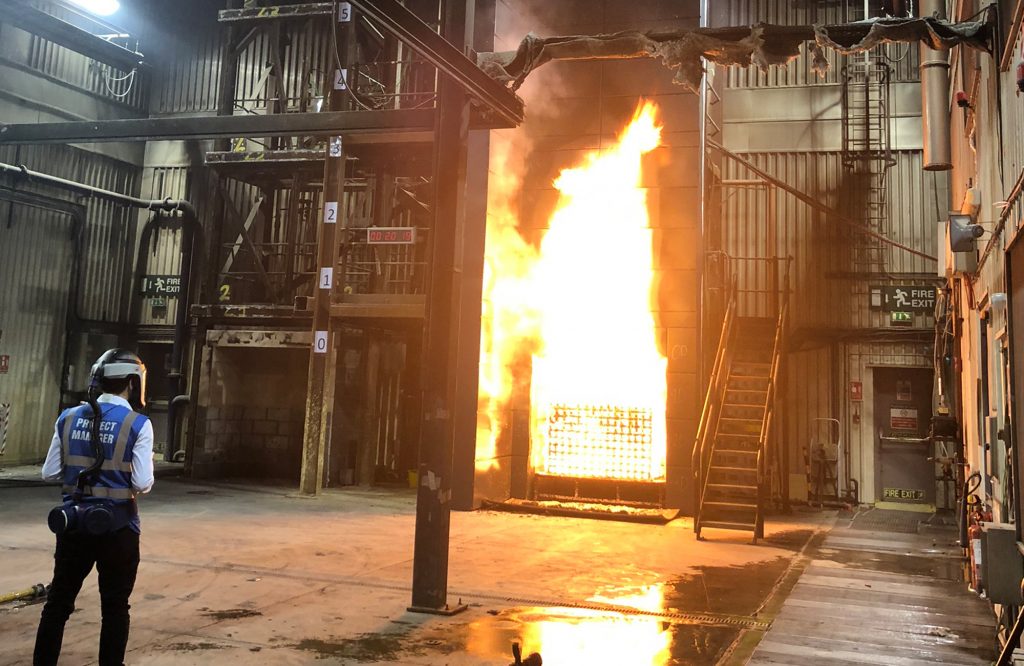 The test mimics a fire breaking out of an opening and directly exposing a cladding system to a severe fire. The 60-minute test measures and evaluates fire spread and system performance, and includes a 30-minute observation period to evaluate propagation behaviour once the fire has been extinguished.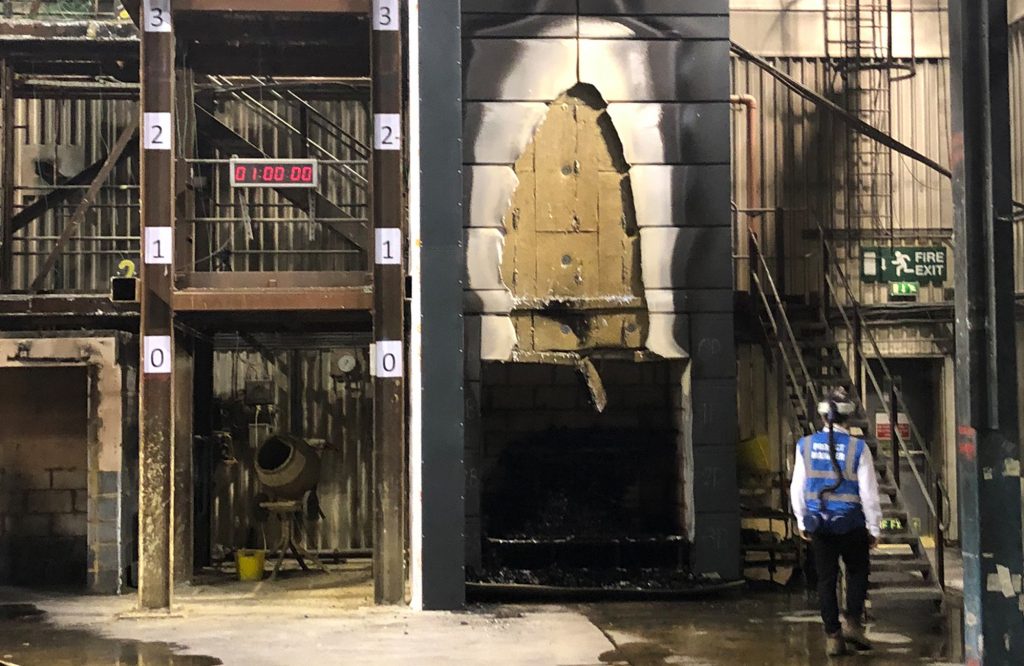 The testing regime was updated in June 2017 and the Argonaut Discreet Fix PPC Aluminium Rainscreen Cladding System passed this updated BS8414-2 test (BRE Global Test Report – BS8414-2:2015 + A1:2017) and meets the criteria of BR135 (BRE Global Classification Report – BR135: 2013 Annex B). Please visit our downloads section for further information.